Stephen Bennett arranged a weekend in Buxton in 2004 and George Logan & Louie kindly came along too.
Stephen had a lot of stress organising that weekend and eventually it went very well, and I would like to thank him so much for everything he did.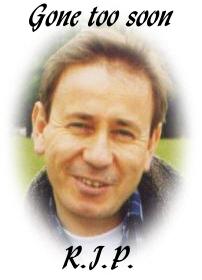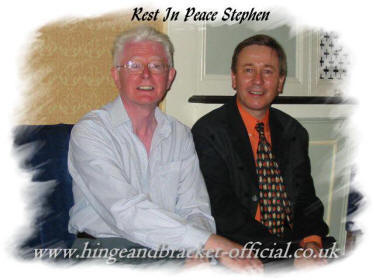 Sadly

Stephen

Bennett

Died 4th November 2009

.
Day One 6th August 2004

Most of us arrived in Buxton on Friday 6th August and had a lovely get together in the hotel that night.
George & Louie came in after their meal and we had a good chat about Hinge & Bracket.









Day Two 7th August 2004
We all went to the villages of Great Budworth & Knutsford to see what we know as "Stackton Tressel" from the

Dear Ladies

television series.



































T

hat evening

we went to watch

"

HMS Pinafore

"

at the Buxton Opera House
.





Day Three 8th August 2004

George

& Louie

came up to Stephen and Paul's House and played Stephen's Piano with some wonderful songs.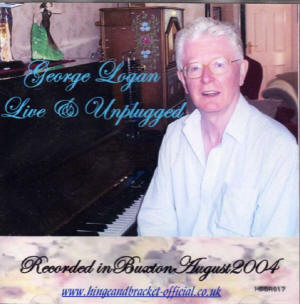 CD Available to buy in the Hinge & Bracket SHOP
We then had a lovely meal at the hotel with all of the fans and then did the George Logan interview downstairs in "The Paupers Pit"
which is available on DVD.








George then did autographs and photos with everybody.











We then made our way to the Opera House to have the group picture taken and it was then with much sadness we all made our way home.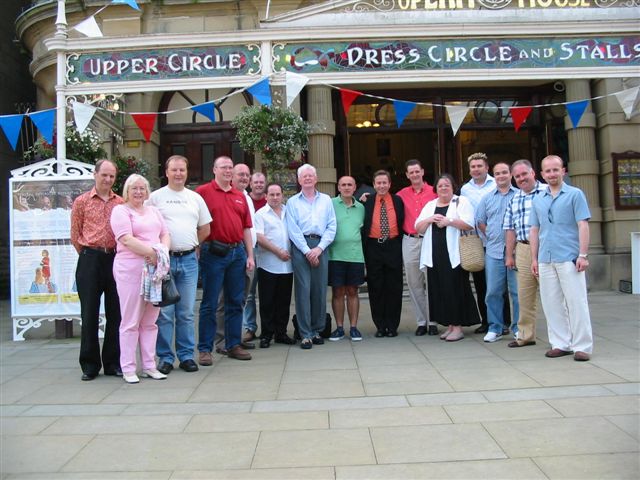 It was a truly wonderful weekend and I would love to

organise

something like it again sometime.