Hinge & Bracket CDs
PAYPAL BUTTONS are no longer working so have been removed from the website.
Please get in touch if you wish to order any CDs or DVDs or MP3s, i can give you a price.
Alternatively add up what you wish to order and send via my PayPal link
paypal.me/hingeandbracket or scan this QR Code and send the total amount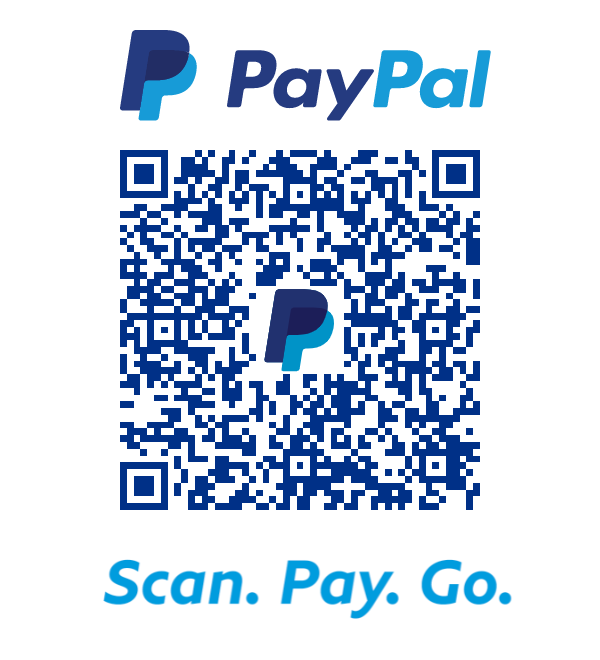 Then either type the list of what you are ordering in the message box along with the address to send them to or send an email to paul@hingeandbracketofficial.co.uk with the details.
Please also work out the postage cost from the table below and add to your total.
For help with sending via PayPal click here
New postage Rates are




£1.85p for any items from £5 - £10.00 in total


£2.85 for all items £10.01 - £20.00 in total
£3.65 for items £20.01 - £29.99 in total


FREE POSTAGE for any order of £30 or more.






Unfortunately OVERSEAS ORDERS CAN NO LONGER BE ACCEPTED DUE TO THE EXTORTIONATE PRICES TO POST.

(Unless you get in touch first so i can weigh up
| | | |
| --- | --- | --- |
| Design Number 1 £8 | | Design Number 2 £8 |
| | | |
| Design Number 3 £8 | | |
| | | |
| £5 | | £5 |
| | | |
| £8 | | £8 |
| | | |
| £5 | | £8 |
| | | |
| £8 | | £5 |
| | | |
| £5 | | £5 |
| | | |
| £5 | | £8 |
| | | |
| £5 | | £16 |
| | | |
| | | |
| Email for details | | £20 |
| £8 | | £12 |
| | | |
| £8 | | £8 |
| | | |
| £8 | | £12 |
| | | |
| £8 | | £8 |
| | | |
| £8 | | £8 |
| | | |
| £5 | | £5 |
| | | |
| £5 | | £8 |
| | | |
| Click on the picture to see the details & order | | Click on the picture to see the details & order |
| | | |
| | | |