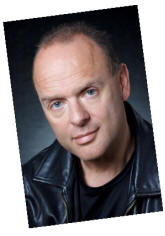 RE-CREATING "THE MISSING MONOLOGUES" by David Rumelle-2017

If anything has been a labour of love - it is this!

When I was recording Dame Hilda's "One Little Maid" as a tribute to a great character of the British theatre, I was aware of the numerous "voices" and "characters" that Dame Hilda had created within her own character - when it came to finding a voice for Lois Patton Vada, American founder of the Rosa Charles Opera Company, I didn't have to look far to find Dame Hilda's generic Bette Davis! (Used to great effect in Auntie Mame" for the BBC and Dr Hinge's vignette play "Whatever happened to Baby Deidre.")

Similarly - Ernesto Bonavoce, Sister (at Dame Hilda's preparatory school) and Cledwyn Muggershall (of the Rosa Charles) - all had their "voices" in Dame Hilda's back catalogue of radio and television.

Whilst working with the great Lady at Eastbourne in 1998, there was many a conversation regarding the monologues she had written at various times.

In 1992, Dame Hilda embarked on "By Kind Permission" - a one woman touring show with a pianist in the vein of the Joyce Grenfell shows "Requests the pleasure" etc. combining specially written songs and monologues.

Sadly, I was unable to see this show as I was embarking on my own "touring days" , fresh out of drama school and working with Actor/Manager Alexander Bridge - with whom Patrick Fyffe had toured with a great deal....

My only reference for the show was a Pebble Mill at One interview, where Hilda sang her composition "Dora" and discussed the various characters in very abridged form.

I inherited a programme from the show and noticed a lot of the material had been either used in "Between Me and You" (Patrick Fyffe's radio monologue series) or The Regent's Park show or the "At Home with Hinge and Bracket" series for Radio 2.

I became interested in the other characters that had been created for that production - some of which I'd been given a flavour of from the Pebble Mill interview. But - to my knowledge - there was no recording or prompt copy of the show

A glimmer of hope arrived when our dear friend the late Paul Bishop (a fellow devotee of Hinge and Bracket) unearthed a "private handbag recording" (on cassette), captured at Cardiff. He very kindly entrusted this to me - and I duly copied it via Audacity software and sent it back to him, along with a cd copy. However - close listening revealed the recording was of very poor quality - made long before the invention of the mini disc, which was the most perfect "private handbag" medium for sound quality! I could barely hear a word - even though I did discover a lot of the songs had a different setting from the ones I'd heard played by Dr Hinge on the radio.

But for the monologues themselves - very little could be heard.

Over the next few years I mentioned this to several others and a few volunteered to try and decipher the tape recording. Indeed, I tried myself - but either from lack of time, inaudibility or pure irritation at the lack of clarity - my efforts came to naught. I also tried contacting the original agents and the music director, mentioned in the programme - but all proved fruitless.
Cut to late 2016 and Dr Hinge was about to make a triumphant return to the stage in "The Dowager's Oyster" in London. I was chatting to Cherri Graebe via Messenger - and happened to mention the "lost monologues". Cherri offered to try and decipher the recordings - as she had done a lot of transcription and similar re-construction of words and music. I duly sent her an even more re-mastered copy of "Sister Tabernacle" (the first of the monologues). To my utter amazement - she very soon came back to me with a basic script (sketchy-but still far better than I'd ever imagined possible!). Over the next few weeks Cherri continued to listen to the recordings via head-phones and sent back almost daily updates to the script. I was anxious not to interfere with her transcription and "fill in the gaps" that were difficult to ascertain from the recording. I wanted the finished scripts to be as near to Dame Hilda's original as we could manage. When Cherri felt she had exhausted all possibilities from the recording I filled in any small gaps in the scripts (always being true to Dame Hilda's inimitable style) and started to vocalise it based on Dame Hilda's vocal interpretation from the Pebble Mill Interview, and then subtly fill in any missed lines and make the script "work dramatically" and "tell a story". Within a few days - I had the first script up on its feet for a test recording.

Meanwhile - Cherri had started work on the next monologue - Annie Malpas (which is probably the most Grenfell-esque of the Quintet). This proved to be a lot easier to hear - and once she had sent me a workable script, my revisions were minimal.

I did test recordings of the first two and found these wonderful characters were jumping off the page at me like old friends - still true to the spirit of Dame Hilda's portrayal in her show.

On opening night of "The Dowager's Oyster", I discussed the project with Dr Hinge - and quite rightly so - she felt the original concept for the show might have needed some work on it at the time. I sincerely hope that by working through the scripts as Cherri and I have done - both coming from different directions - as transcriber, performer and actor/writer - that we have indeed given full justice to these "gems" - which would otherwise have been lost in the mists of time.

By far the most difficult to ascertain was Grace Cork Butley (as there is no reference of how Hilda vocalised it other than the sketchy tape - and Cherri worked wonders to get this transcribed.)

I have tried to maintain as much of the original writing/ transcription as we have been able to ascertain - and merely embellish the pieces with staging and sound effects to give them context - in the same way that Dame Hilda had done with her radio series . Indeed - I am sure Dame Hilda embellished and added to the monologues at every performance to "work them ". Similarly - the introduction to each is largely taken from "By Kind Permission" - in character - before morphing into wireless style presentations.
Thanks to Cherri's amazing work, this brings the monologues to 12 including the BBC 6, plus "Madame" from the Regents Park recording - a legacy that highlights Dame Hilda's consummate skill as a writer.
We've included Dame Hilda's performance at the tribute to Evelyn Laye at the London Palladium 1992.
Soprano-Evelyn Laye was a star of numerous musicals in the early part of the last century and at over
90 was still going strong despite becoming a "basso-proffundo" Listen carefully and you'll hear Dame Hilda's
uncanny impression of her. Finally-we are re-releasing "Hilda's Greatest Hits" from the 2002 memorial at
Covent Garden actors church-artfully put together by George Logan -see how many tunes you can spot."

I sincerely hope to use these remarkable pieces of writing as the basis of a stage
presentation/ tribute/appreciation in the near future - and to share these literary gems with
audiences new and old alike.

Enjoy, sit back - and as Joyce Grenfell and Dame Hilda would have said - "let's pretend"............

www.davidrumelle.com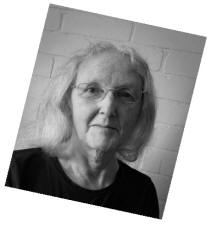 The Missing Monologues by Cherri Graebe

When David Rumelle mentioned the need to transcribe the missing monologues, I thought 'How difficult can it be?'
Yes, well . . .
When I first listened to Sister Tabernacle, I started composing the regretful email explaining that it was impossible. Then I started noting down what I could hear clearly. At this stage all I had were isolated words and phrases and a lot of white space on the page. Gradually things became clearer. If I can hear the shape and rhythm of a sentence, and I know what's around it, the words gradually begin to emerge from the fog.
On first hearing, Grace Cork Butley sounded impossible. She speaks extremely fast with a lot of repetition and filler words. I thought all that would be possible would be a synopsis so that at least we knew the basic story, then, out of the blue, she came into focus as if someone had thrown a switch. In a way it's like listening to a foreign language if you haven't heard it for a while – it takes a while to get your ears back in tune to distinguish the words and get back into the rhythm of the language. It helps that I've known a few splendid old ladies very like Grace.
It's frustrating, of course. It's surprising how often there is one word in a sentence that I can't get – and it's the important one. It's obvious that in some places visual clues like facial expressions and gesture were more important than words – the audience reaction tells you that. It's also obvious that Dame Hilda was not sticking strictly to the script – no surprise there! – because there are some bits where, even though all the words are clear, it still doesn't quite make sense. It passes without notice in performance, like the occasional wrong note, but when you've listened to something twenty times . . .
Listening to Dame Hilda's performance in great detail has been fascinating. Patrick Fyffe was a fine actor and a fine writer. The monologues are not dependant on his – or Dame Hilda's! – performance, but stand alone as works that can be read or performed by other people. I'm very happy to have been part of their rescue, and of making them available again.

Cherri.
New CD Available To Order Now
Thanks to Cherri Graebe for transcribing the "Missing Monologues" from poor quality "Handbag Recordings" and David Rumelle for getting "In Character" again as Dame Hilda Bracket, we now have a CD of goodies that hasn't seen the light of day, and many of us would have never heard them at all.
This is yet another job 'Well Done' by David & of course, Cherri.
New postage Rates are
£1.40p for any items from £5 - £9.99 in total
£2.40 for all items £10 - £9.99 in total
FREE for any order of £20 or more.
PayPal automatically works out the prices for you.